Challenge
Ship certification process is known to be sophisticated, costly, and time-consuming. Calculations automation and reliability is critical for the clients. Constant changes and improvements in certification processes following IACS directives and local society research initiatives imply a lot of updates in the certification workflows on a regular basis.
Solution
Open Cascade develops efficient state-of-the-art E2E digital solutions for ship certification process based on the class-specific «know-hows» and requirements. We speak class society language and understand the rules.
Our solutions allow not only to make and aggregate various types of calculations (hull strength and stability, etc.) but also to visualize them for different types of ships. Open Cascade has vast experience in delivering projects for various types of ships: tankers, bulk carriers, container ships.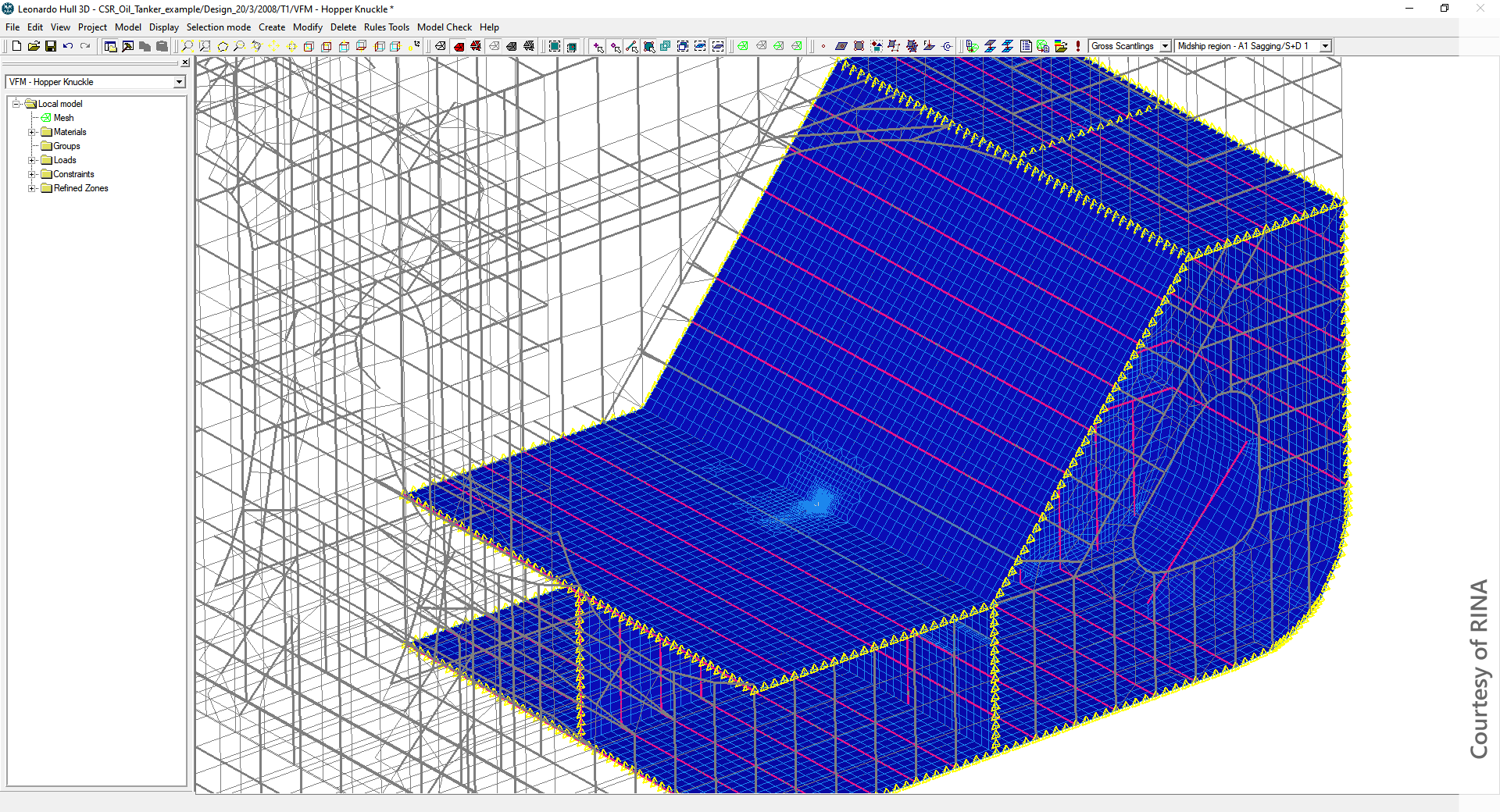 Very fine mesh model of a hopper knuckle connection of an oil tanker for fatigue analysis
Deep understanding of the industrial domain allows Open Cascade to deliver software solutions for certification and keep them up-to-date with respect to the current ship safety regulations. For example, Leonardo Hull 3D — a software for Ship Classification has been developed for RINA S.p.a., one of the founding members of IACS.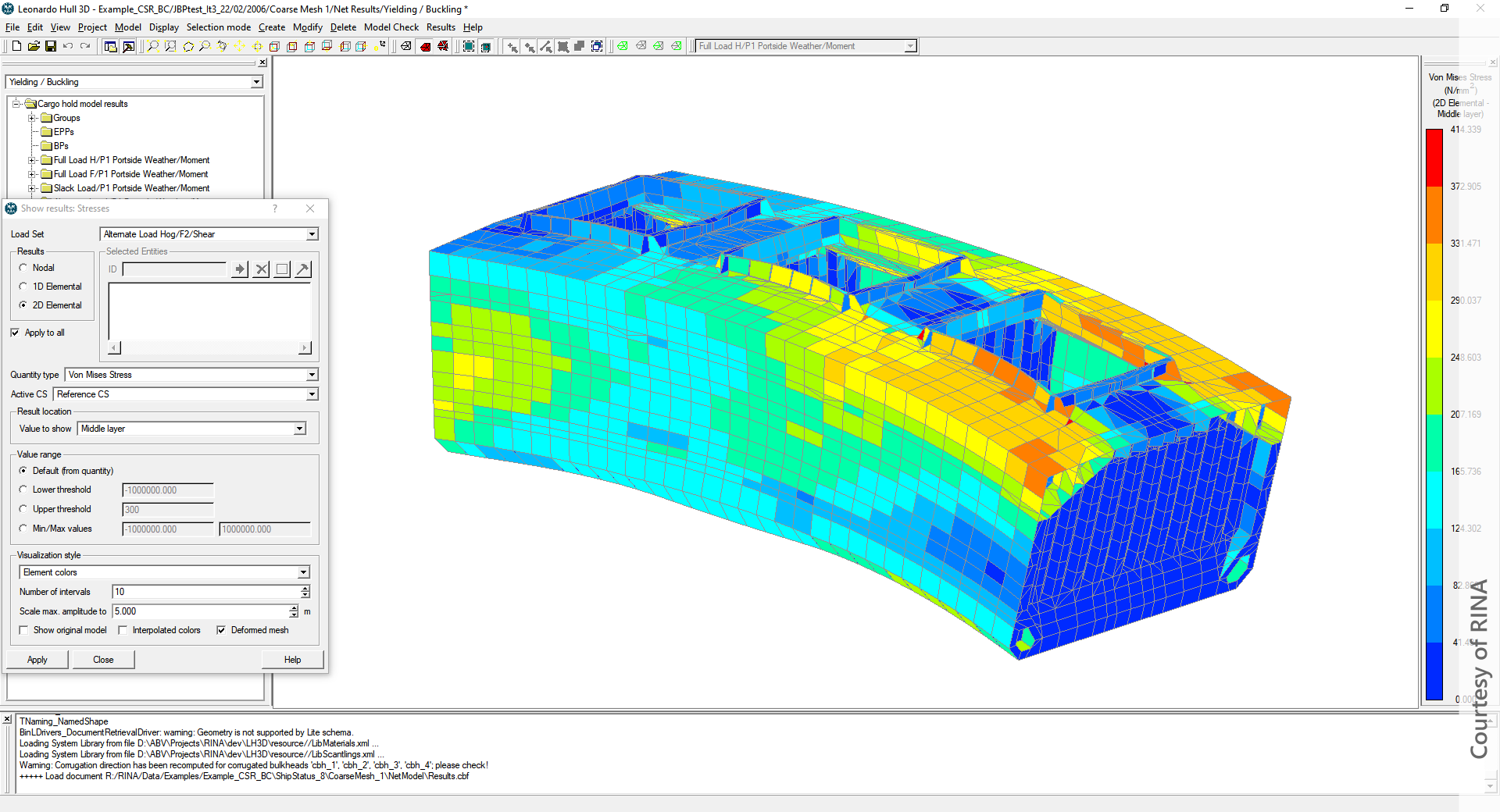 Stresses in three-hold model of a bulk carrier (deformed mesh)
Business value
Calculation time is reduced drastically thanks to faster certification with Open Cascade solutions. Risks of safety incidents are mitigated due to improved reliability of calculations achieved in collaboration with class societies. Interaction becomes easier and faster due to a flexible IP policy allowing full IP transfer to the customer.