Challenge
Enterprises working on large industrial projects need to perform sophisticated calculations on enormous amounts of data. Common examples include hydrodynamic analysis of a vessels motion or FEM analysis of the hull strength, etc. Such kinds of calculations require specific knowledge and large resources allocation for custom software development that can be costly and time-consuming.
Solution
Thanks to vast domain expertise in Marine industry Open Cascade offers simulation frameworks and applications based on Open Cascade Platform, which integrates:
pre-, post-processors and solvers,
third-party applications and algorithms,
client's own «know-how».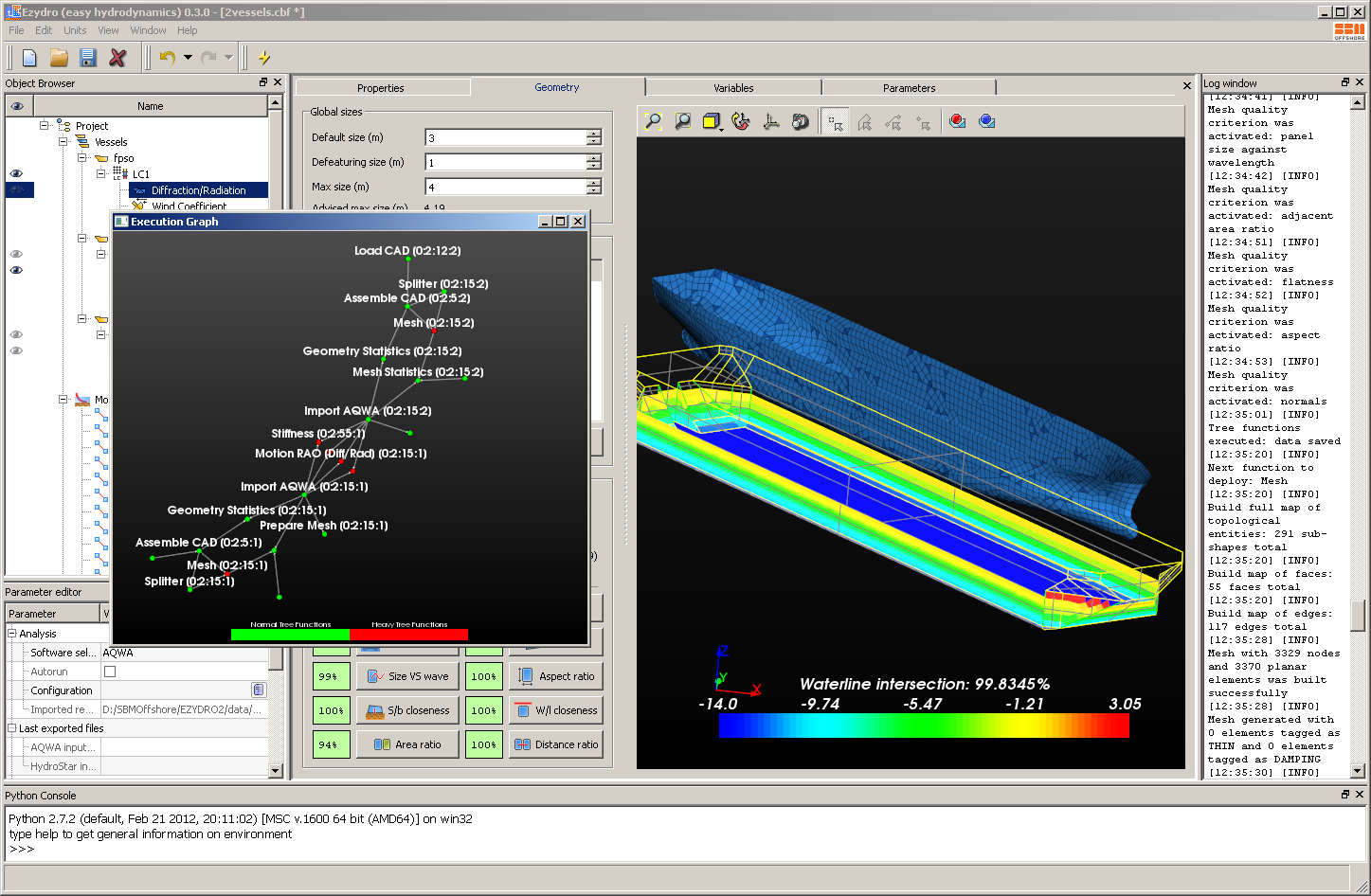 Custom engineering software from Open Cascade covers one or several analysis disciplines (mechanical, fatigue, hydrodynamics, etc.) depending on the client's specific needs, e.g. structural analysis of the ship hull in 2D and 3D, FEM analysis of the hull strength, hydrostatic analysis of liquid motion in a vessel tank, or custom dashboards and reporting tools development, etc.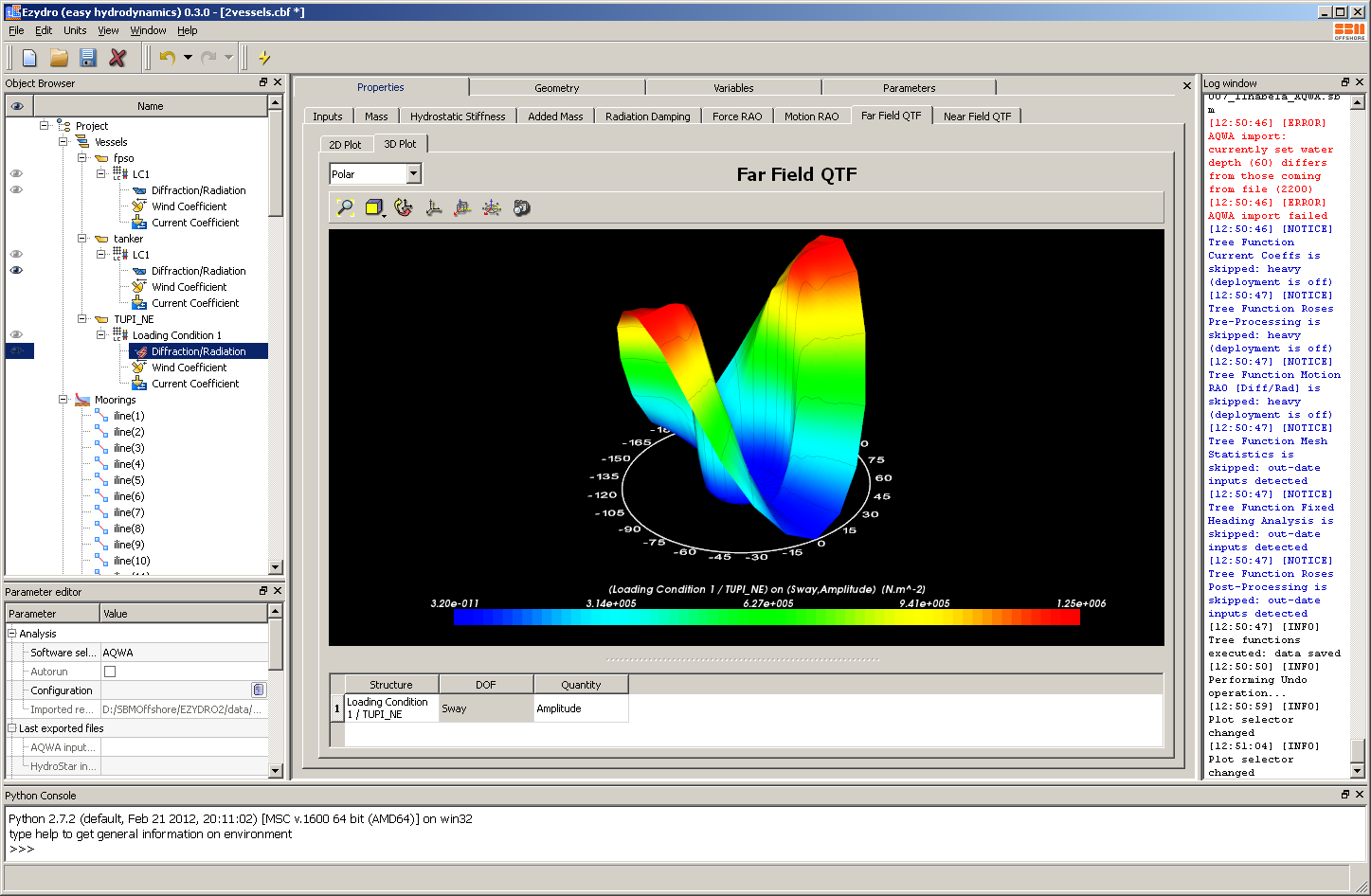 One of the Open Cascade projects is related to an offshore production facility operated in the open sea. It is important to ensure that despite the vessel movement thanks due to waves, winds or currents, its motion needs to be limited by some constraints. Open Cascade custom software has been developed to prepare hydrodynamic analysis of motion of a vessels constrained by mooring lines and calculate fuel flow input connected to the vessel movements to mitigate the risks of breaking the mooring lines and oil or gas spilling to the sea.
Business value
Open Cascade solutions optimize and speed-up designing, construction and operation workflows for vessels and marine facilities. Open Cascade domain expertise is transformed into the client's competitive advantage:
Reduced time for engineering studies from days to hours.
Reliable results with minimized risk of human errors.
Optimized marine and offshore engineering costs.
Industrial quality, long-term maintenance and shorter time-to-market for custom engineering software.