Challenge
As a very first and essential step in ship certification, it is necessary to prepare 2D and 3D models with meta-data of a ship for structural analysis. This model may come from a variety of CAD authoring tools used by shipyards and design bureaus, and it becomes a real challenge for a classification society to be able to read the model. Moreover, data conversion from various different sources often leads to information inconsistencies or losses.
Despite certain efforts to unify structural model formats using OpenHCM and OCX specifications, classification societies often need more detailed information about the ship design. Thus, qualitative and safe import of the original CAD model along with the ship physical properties becomes the matter of the highest importance. Besides, most of ship classification societies are struggling even of the lack of collaborative software for certification needs.
Solution
Open Cascade solution gives ship classification and certification institutions an opportunity to leverage a data lake — a centralized repository for storage, processing (according to certification workflows), and securing vast amounts of structured, semistructured, and unstructured data. This approach allows to:
Read CAD data from many native 2D and 3D formats;
Store multiple representations of the same physical asset for different analysis tasks;
Integrate existing in-house and third-party calculation and analysis tools with the data lake for smooth E2E data processing.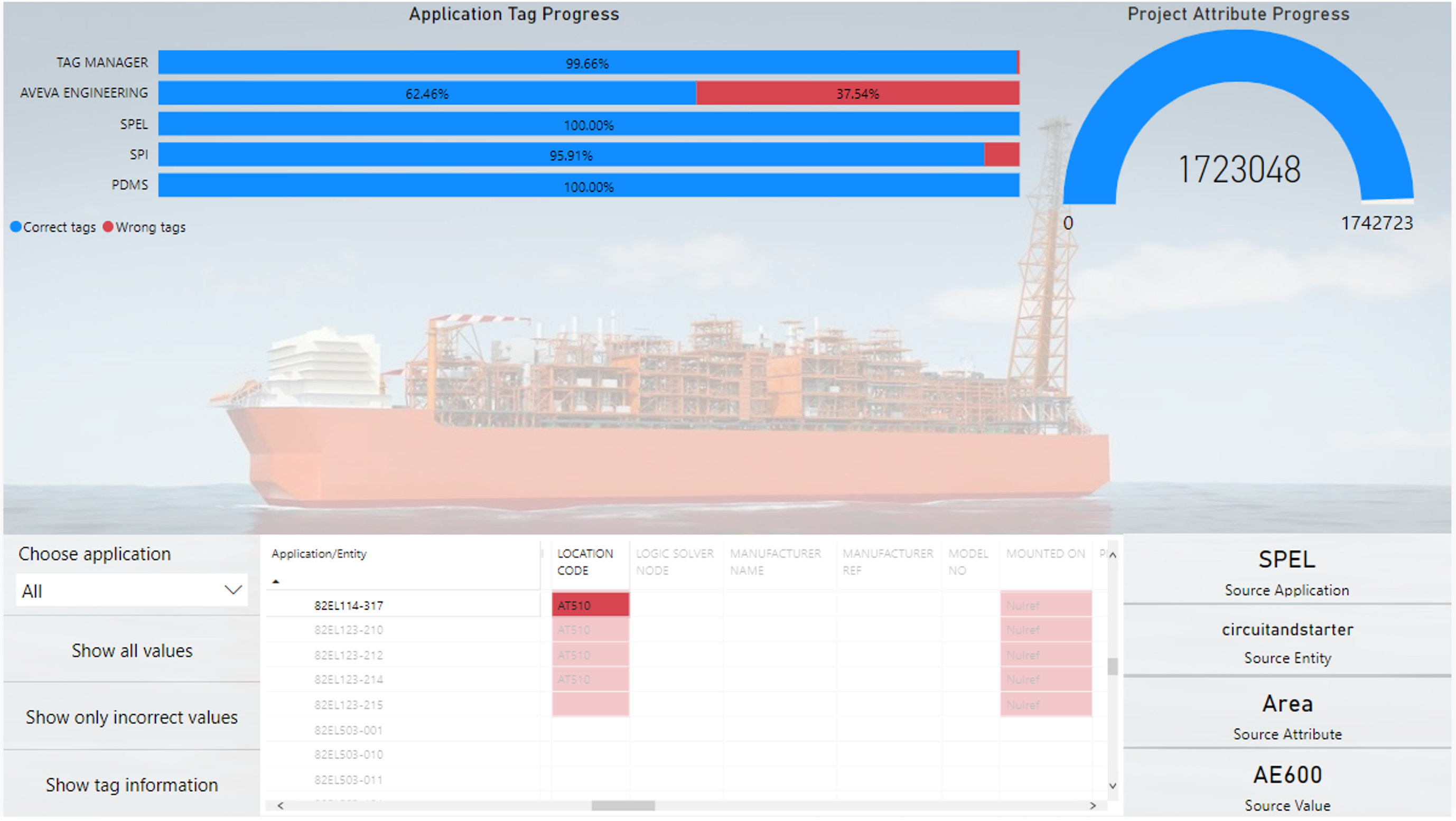 Example of data consistency diagram in Open Cascade Data Quality Surveillance Center
Open Cascade offers classification societies its longstanding expertise in the field of data conversion, building up data ontologies, constructing data models, and creating own standards and data storage formats.
Business value
Faster certification thanks to consistent and complete ship data model drives to reduction of vessel idle time in a shipyard.
Software ownership costs for design bureaus and classification societies are minimized as no third-party licenses are needed for CAD import.
Extra services can be unlocked relying on complete ship design information, opening all the opportunities of Data-as-a-Service business model, where data can be provided to the user despite geographic, organizational or software dissimilarity between a supplier and a customer.
Ability of data interchange between onshore and offshore data sources drastically shortens the time for inspections thank to the data lake accessibility on the fingertips of certification experts.